For those of you who joined us on April 30th for our launch, we want to say thank you. Janet Howard Studios, a dear photographer friend of mine, volunteered to capture our memories together that night and we are so excited to share them with you!
If you weren't able to make it, keep reading and join us in re-living some of the moments from our launch…
To make this launch party possible, it took a lot of sponsors and donors who were willing to generously give to support our mission.
We'd like to thank our "Life Sponsors"
Steven & Denise Jones
Les Stumpff & Sandy Moon
And we'd like to thank our "Love Sponsors"
Trinity Anglican Mission
Wilson Parker Homes
Institute For Higher Living
Their generous sponsorships allowed us to have such a successful event.
It all started with a very unwelcome party crasher. A wicked storm decided to drop in just 30 minutes before we started the party to rattle the power, throw some hail, trash some trees, and rain cats and dogs. Thankfully, it didn't scare our guests out of coming, and we had valet to keep everyone as dry as possible at Trinity Surfaces Design Gallery!
The storm passed almost as quickly as it came and we all enjoyed champagne, wine, and beer with some tasty food by Epicurean Endeavors to get our evening started right. Peachtree Tents & Events and Fuji Floral helped us create a beautiful atmosphere as we shopped items and enjoyed the gallery wall of canvases donated by Canvas For A Cause. We even had custom Love Not Lost cookies thanks to Sweet Cheats! After I gave a proper welcome, we let the bidding wars begin. We had a silent auction as well as a live auction, and things heated up real fast. There's just something about an auctioneer that gets the party going! Once the last item was "Sold!" to the highest bidder, the mic was passed back to me so I could share more about Love Not Lost.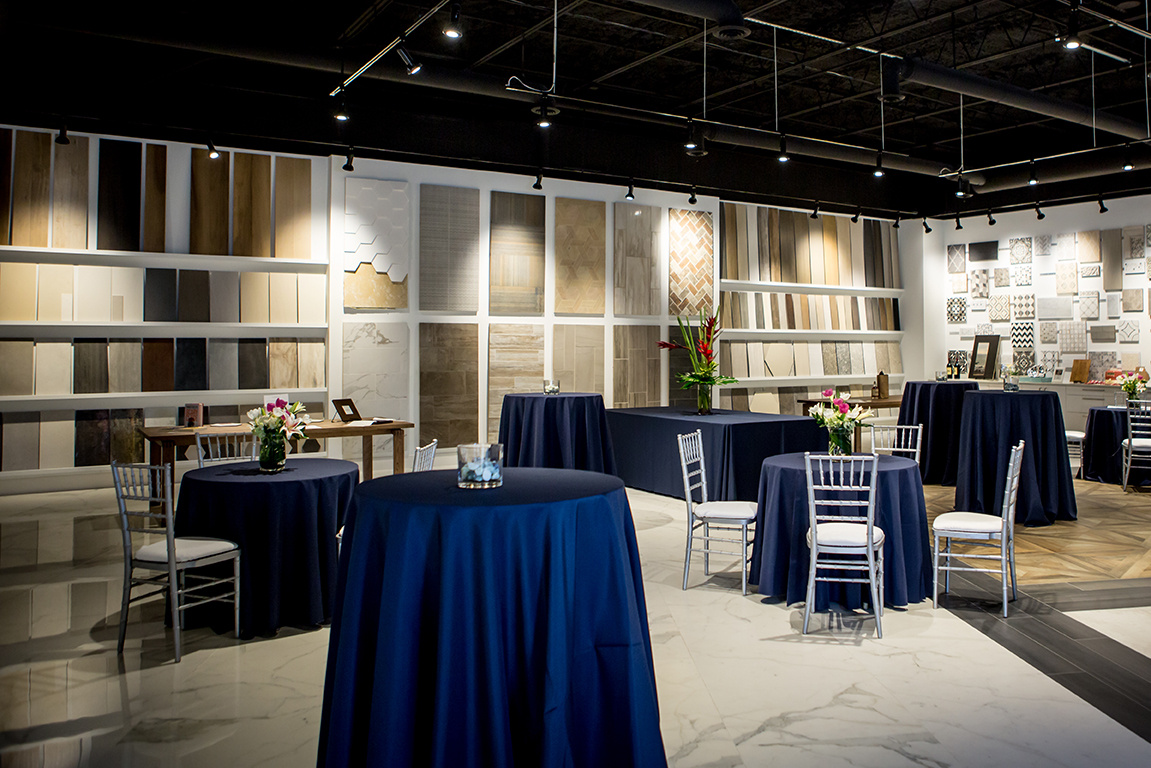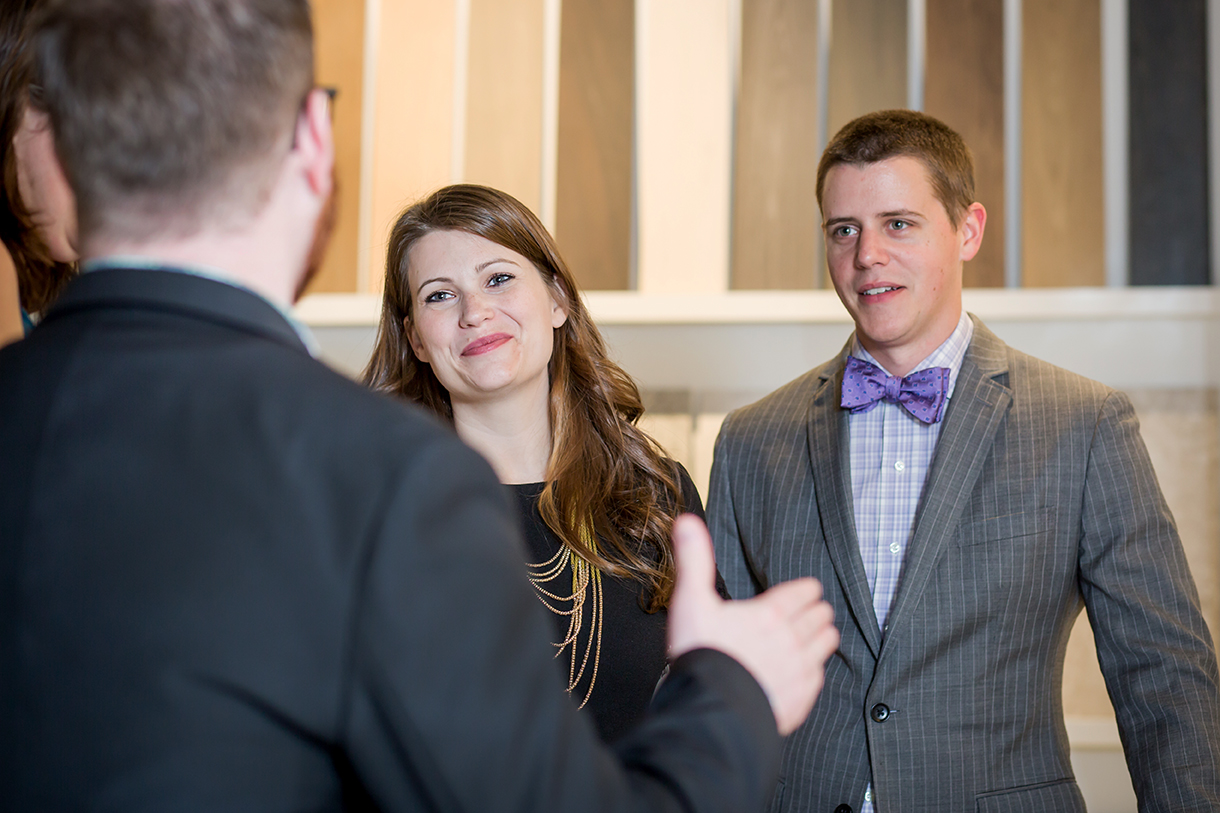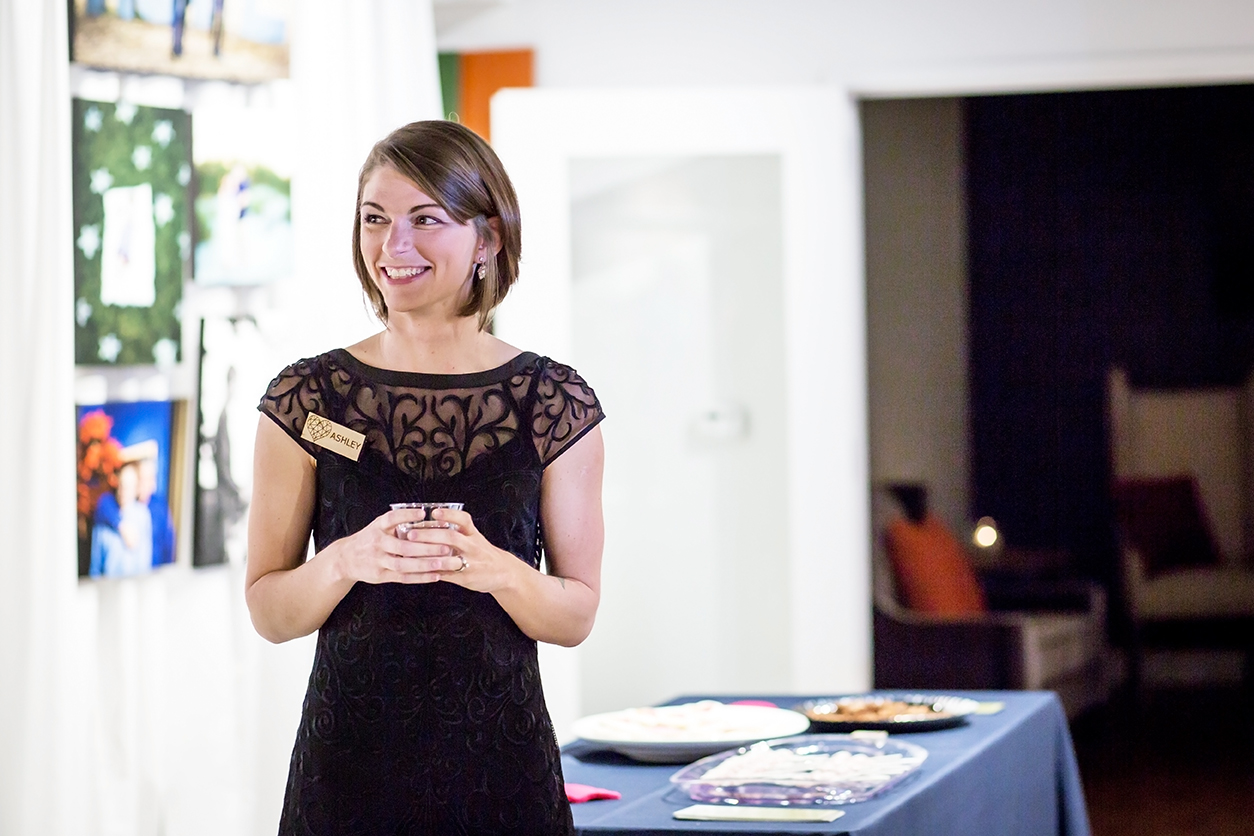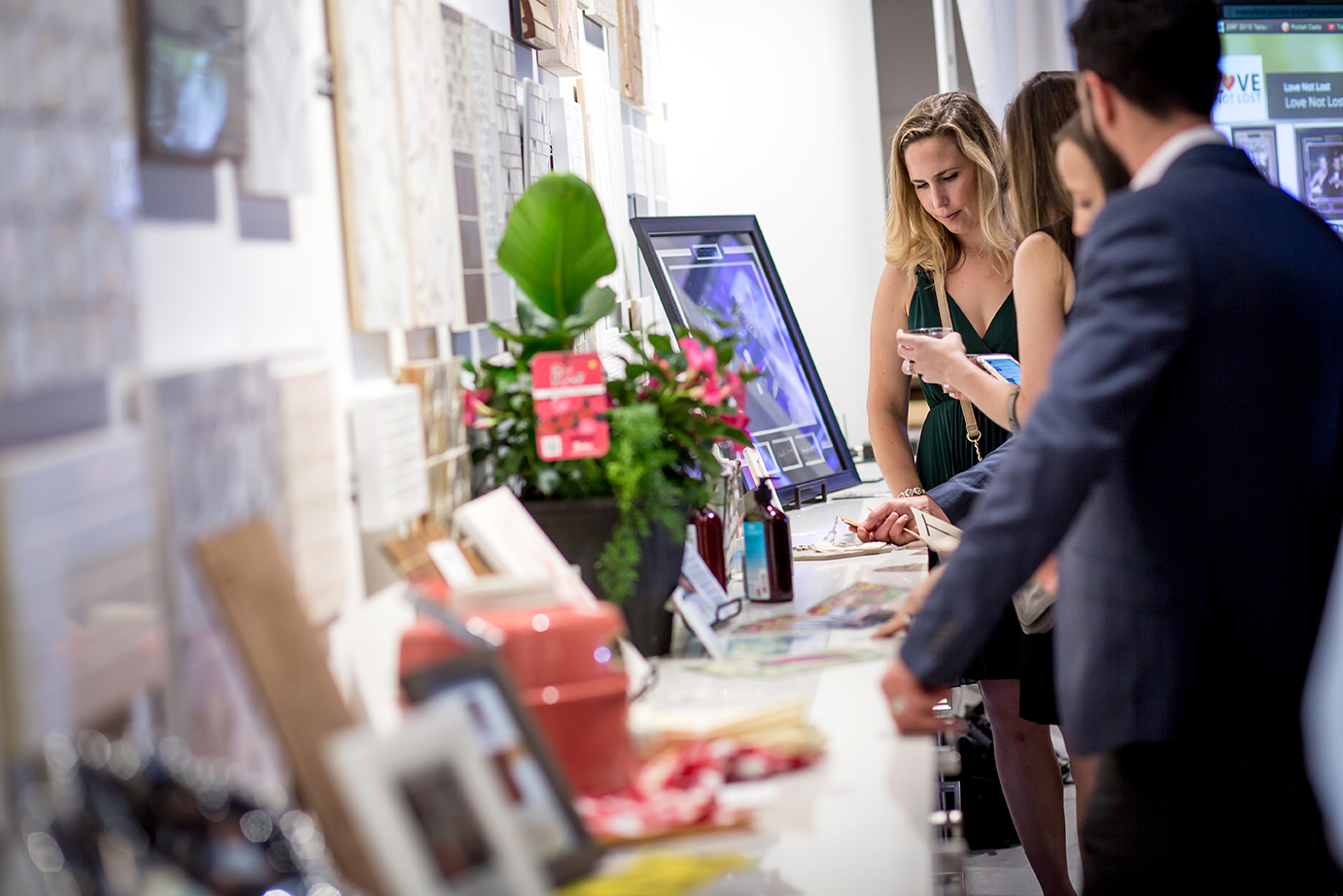 I shared my story, the stories of people I've photographed over the past 7 years, and how it all led to the start of Love Not Lost. I also shared the story of our first applicant, and how just the day before, I photographed her precious baby girl as they said goodbye. Tears were streaming, but it was a beautiful thing to celebrate the official start of photographing under the name Love Not Lost the same weekend as our launch party. I shared the vision I have for the future of our organization and gave an update on where we are now. The short version is this:
We have 6 more applicants, all over the US, with more expected with upcoming publication features. We are building a grief training program so that we can invite other photographers to help us capture and preserve memories all over the nation. For every session photographed, we want to treat our photographers to wellness so they can keep serving with us longterm. We also premiered the promo video, which now has a permanent place on our homepage and on YouTube.
Knowing we can't do this alone, and we need financial help, we asked our guests for support. The people at the party rallied, and we were able to raise over $26,000 which is almost half way to our goal for the year! We were blown away and humbled with the generous hearts that filled the room that night.
If you weren't able to attend our party and want to help us, there are a few ways you can get involved this month:
We are currently working on building our foundation builders, people who are willing to give monthly donations, so we can have a solid base to work and plan from. If this is something you are interested in, please visit our donation page and sign up to give right now or help us recruit people who can.
Later this month, we'll start traveling to serve our waiting applicants. If you have any travel connections that would be willing to help us with flights, hotels, or rental cars, please let us know through our contact form.
Lastly, we need to get the word out now that we're 501c3 official and gaining momentum. Will you take a minute to share our story with your network of people? Maybe you know of a publication or news station that would like to feature us for a positive story... Any help spreading the word is greatly appreciated!
We truly can't do this alone. Thank you for your support - for cheering us on, for your likes, comments, shares, and re-posts. Thank you for your financial gifts. Thank you for your donations and introductions you've given. This is something much bigger than just you or me and we need all the help we can get! Thank you, from the bottom of our hearts.